Sasha Miller
Sasha Miller is the author of fantasy and historical novels, fantasy short stories, a role playing game workbook, and a fiction writer's guide. She is a member of the Authors Guild and the Science Fiction and Fantasy Writers of America (SFWA).

In addition to her work as a writer, Sasha is active in helping others learn how to write. She has run writing workshops and worked professionally as a free-lance editor.

Sasha is a native of Oklahoma and is married to Ben W. Miller. She currently resides with her husband and their cat in northeast Texas.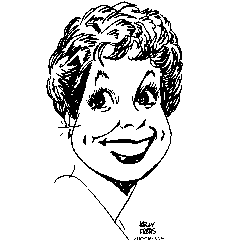 The following books are available in Kindle editions from Amazon:
The three books in The Wayenor Saga by Sasha Miller: The Countess of Wayenor, Wayenor Besieged, and Wayenor's Children
The five books in The Cycle of Oak, Yew, Ash, and Rowan by Andre Norton and Sasha Miller: To The King a Daughter, Knight or Knave, A Crown Disowned, Dragon Blade, and The Knight of the Red Beard
The book Ladylord by Sasha Miller
The book On Wings of Magic (Witch World: The Turning, Book 3) edited by Andre Norton including the novel Falcon Magic by Sasha Miller and the novel We, The Women by Patricia Mathews
The collection Sasha Miller's Short Stories including almost all of Sasha Miller's short stories, most not available elsewhere
The following books are available in paperback editions from Amazon: